While we may not all have money to donate, we all have something more valuable to donate - our time. Just a few hours can make a big difference.

MTI takes corporate community involvement seriously, and is committed to participating in various activities and events to give back to the community as well as to foster teamwork and increase morale among its staff. MTI encourages its employees to get involved in their local community by volunteering and doing community service.
Feed My Starving Children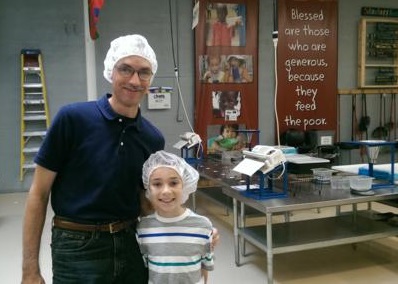 Hair-nets are Cool! An employee and son spent a few hours on a Saturday with several families from his son's Cub Scout group at a Feed My Starving Children facility. The FMSC approach is simple: children and adults hand-pack meals specifically formulated for malnourished children, and ship these meals to their distribution partners. FMSC meals have reached nearly 70 countries around the world. In their short shift, they helped pack 133 boxes containing 28,728 meals which will feed 79 children for a year. There were plenty of jobs designed for all ages; from pre-schoolers to retirees and, besides helping those less fortunate, everyone had fun.
G.O. Ministries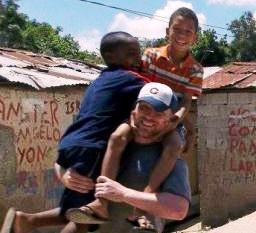 One employee had the opportunity to travel to Santiago, Dominican Republic to help those less fortunate. While he was there, he worked with an organization called G.O. Ministries. They are a holistic ministry that seeks to find passionate local leaders / ministers and then provide them with the support that they need to lead their people. By supporting local leaders who understand the people and the culture and whom the people will actually listen to, the chances of making a difference are greater. While in Santiago, he helped build a new, state of the art medical center, hosted baseball clinics to give children the opportunity to play and learn the valuable lessons that children learn from sports, and toured other facilities the ministry has helped provide.
Food For Greater Elgin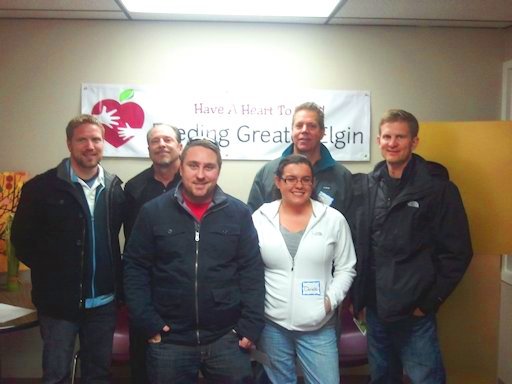 During a past holiday season, some members of our Operations Management Team took time out of the work day to help out at a local food bank. Food for Greater Elgin is a new collaborative non-profit organization formed to address hunger in the greater Elgin, IL community. The organization helps provide food for more than 830 families a month, through partnerships and food rescue programs with local grocery and food retailers. What is unique about Food for Greater Elgin is the choice they give each family, which allows them to have less waste and provides the family with only the food they choose. Our visit and participation in the food distribution was a great opportunity for MTI to give back to our community and serve those in need.