Our Global Call Center provides unlimited coverage, wherever telephone service is available.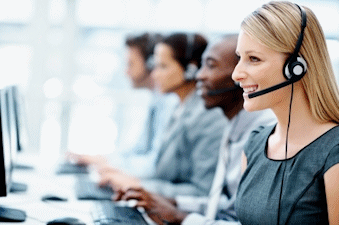 Our professional service representatives staff our Global Call Center six days a week. The extended evening and weekend hours maximize our ability to fully serve your needs and provide convenient response times for your customers. Special "Program" hours are also available 7 days a week depending upon your type of work or project.
Since our Telephone inspectors work in our office rather than from their homes, management is available to address any concerns your customers may have during the telephone interview process. We are multi-lingual, serving your insureds speaking Spanish, Polish, Tagalog, etc., and have outside translation services available if needed.
Our broad scope of telephone services are listed below – Note that our Global Call Center has a 96% contact ratio for all of these services. We are experienced and happy to help you if you need specific questions / information added to our reports or need us to design a custom form for your program.
Telephone Commercial Lines
Telephone Personal Lines
Custom Telephone Surveys

Automotive Trades
Beauty & Body
Business Owners
Child Care
Commercial Real Estate
Commercial Vehicle
Contractor Operations
Cooking Supplement
Farm
Garage Liability
Habitational (Condos / Apartments)
Home Health Care
Horse Operations
Inland Marine
Liquor Liability
Mold Remediation
Products Liability
Restaurant
Retail
Security Services
Vacant Building
Workers Compensation

Auto Class
Electrical & Heating
Homeowners
Home Renovation
Replacement Cost
Vehicle Uses & Operators

Market Research & Retention
Agency
Customer Satisfaction
Mystery Shopper
e2Value's Pronto™ Valuation Service
Pre-Notification for Field Services