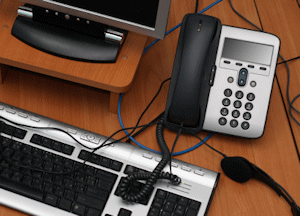 Virtual or Classroom, what is the difference? With some web-based training, users are relegated to computer screens and keeping their questions to themselves. With MTI's training services, our virtual difference is in the teacher. Our Virtual Classroom programs, just like our Classroom & Field training programs, are led by our qualified training staff. We provide training instructors for our Virtual programs.
Our web-based training is accessed remotely by the students, in a virtual classroom setting, but with the added benefit of being led by our staff over a teleconference voice line. This training model allows for immediate questions and feed-back during the process which tremendously aids student comprehension and learning. Non-instructor led virtual training is, of course, always an option for those independent learners.
With all of our training programs, we include our Safety Net 800 service which allows students to call into our training staff any time, with any questions. Training may have been completed weeks ago, but your staff can continue to call us for phone training support. This training follow-up avenue provides an excellent opportunity for your staff to verify their newly acquired knowledge. If you utilize our training services, you will have the maximum learning opportunity.
As with our Classroom & Field training programs, students receive Training Program Completion Certificates upon course completion.