Our Premium Audit division provides a variety of audit services nationwide to assist in verifying risk exposures and classifications. We conduct audits for all coverage lines including: Workers Compensation, General Liability, Garage Liability, Commercial Auto, and Fleet.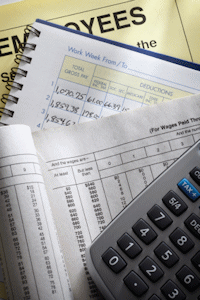 Our audits encompass all sizes from small risks to Fortune 1000 accounts. Our background, training, and experience provide us with the knowledge and expertise to audit all industries and audit segments; including:
Clubs
Construction
Funds
Manufacturing
Municipalities
OCIP / Wrap-up Construction Projects
Professional Organizations
Retail / Wholesale
Truckers
Special Programs unique to individual clients
Nationwide Coverage including vast experience in the "Test Audit" states of: CA, DE, NJ, NY, and PA. All audits are completed by experienced auditors that will provide your company with a quality audit product.
Our Premium Audit operation has the flexibility of working with our other field service areas to combine audit and inspection data depending upon your needs.
Verified Audit
: is the predominant audit method used by our customers. It is an efficient, cost effective method used for all sizes and types of audits. We have performed Verified Audits on large companies with multi-billion dollar payrolls. A Verified Audit has the same high degree of thoroughness as a Physical Audit but does not include the on-site visit. This should
not
be confused with a telephone audit!
We all know the audit process has evolved beyond the paper ledger pad. Seeing the CFO or accountant does not add much benefit. With our Verified Audits, insured records are uploaded to our auditor through our
GISA - Secure Document Portal
. We then discuss the records and audit with the insured / accountant, by telephone conference, to the same degree as a physical audit.
While hourly, our Verified Audit rates are significantly discounted from our Physical Audit rates due to the savings of travel time. Time service is greatly improved and your insured is happier due to the flexibility of the telephone appointment.
For additional information regarding our Verified Audits,
please take a closer look
.
Physical Audit
: is the same as a Verified Audit with the addition of the location(s) visit. A Physical Audit should be used when a site visit is required, as in some "Test Audit" states, or in rotation with the use of Verified audits. For example, some customers order a Physical Audit every 3-4 years and use Verified Audits in between.
Telephone Audit
: is a low cost solution, ideal for small premium accounts. They are conducted via telephone interview with the insured and information for the audit is obtained verbally. Pricing for telephone audits is flat rated.
Voluntary / Mail & Web Audit
: is another low cost solution, ideal for small premium accounts. Instructions are sent, via land mail or our GISA Secure Documents Portal, to the insured requesting they complete their Voluntary Audit. Once we receive the insured completes the audit, we can return it directly to you or act as a quality reviewer; working with the insured to obtain your desired level of completion.
Audit Review Services
: Our experienced Audit Quality & Review staff can assist you with any staffing short-falls adversely impacting your audit department. We will help you remove stress from your department by reviewing and clearing your back-log of completed audits, following your guidelines; restoring normalcy to your workflow. Use us when you need us, as a temporary or more permanent solution.